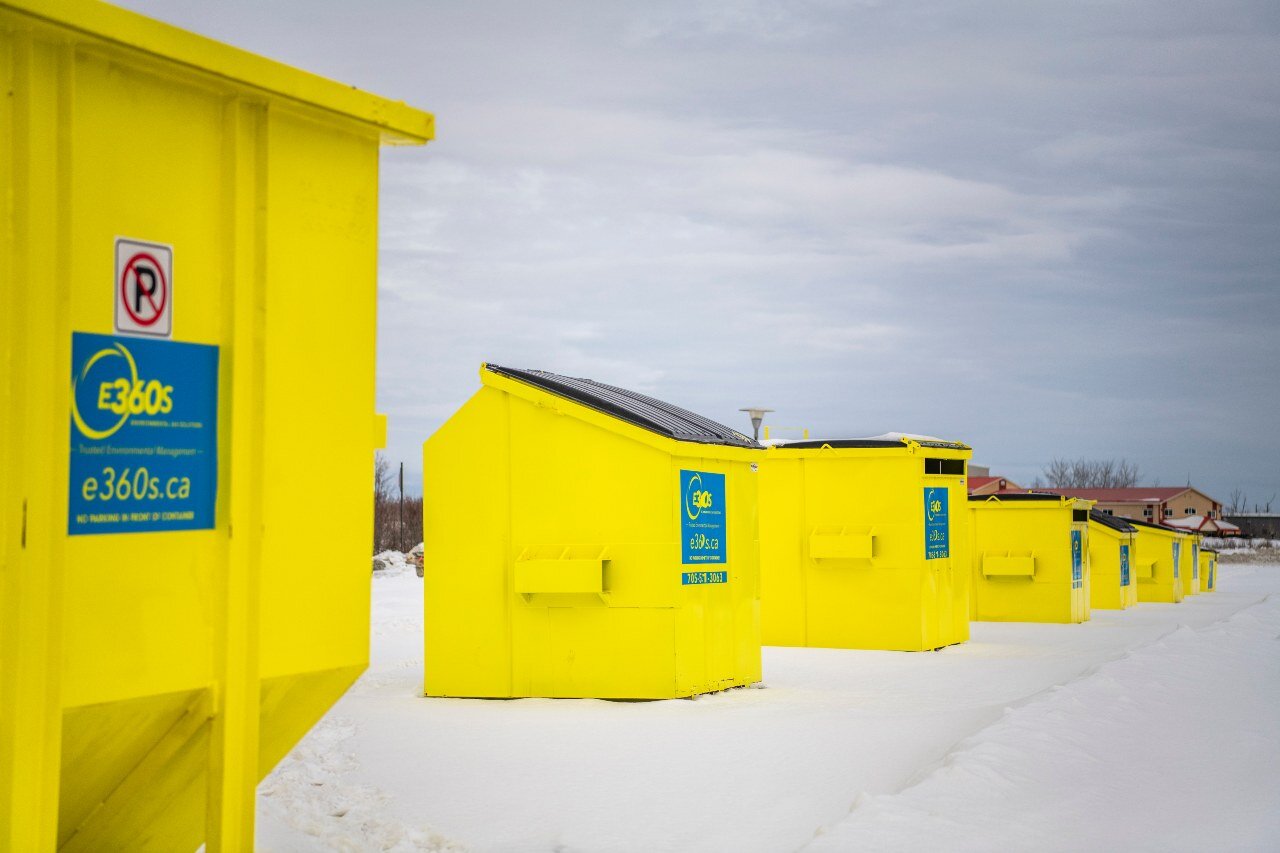 Environmental 360S offers dumpster rental services for businesses, communities and more. If you are looking for commercial dumpster rental, we have sizes suitable for your property. Our front load permanent dumpsters range in size from 3, 4, 6 and 8 cubic yards for waste, as well as 4 and 6 cubic yards for recycling.
We make it easy to find the right permanent dumpster for your waste and recycling needs. A leader in front load dumpster rental, Environmental 360S has units that feature a slant top with a lower entry point to make it easier for the end user. Keep reading to learn more about our permanent dumpster rentals or request a quote to get started!
Request a Quote
Waste Removal for Businesses
As a business owner, you need reliable trash pickup to keep your commercial space clean and inviting for customers. Environmental 360S will deliver your dumpster on time when you need it and install it for you at your location. Once installed, we will provide routine garbage collection to empty the dumpster.
Looking to do your part to help the environment? We also offer recycling bins to use at your business. We are fully licensed and insured and provide professional service to businesses.
Dumpster Rental for Communities
Are you a property manager looking for permanent dumpster rentals for your apartment complex?
Are you the leader of a community board searching for professional dumpster services for your entire subdivision community?
Environmental 360S is here to help you with our permanent dumpster rental. We can help you determine the number of dumpsters your community will require, deliver them to your location and provide routine trash pickup. We also offer recycling bin rental for papers, plastics, glass and more.
Find a location near you for your dumpster needs.