Environmental 360 Solutions Ltd. (E360S) is pleased to announce it has acquired J.T. Industrial Water-Blasting & Vacuum Inc. (JT), based in Espanola, Ontario.
JT provides industrial pressure cleaning, dewatering, confined space cleaning, industrial vacuum, and hydrovac services. JT has been owned and operated by Nathan Theriault in Espanola, Ontario and has provided service to the surrounding area since 2011. JT has developed long-term relationships with its customers by providing excellent customer service and reliability.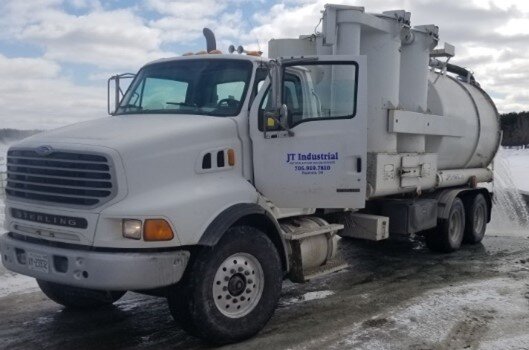 E360S' CEO, Donato Ardellini said "We are pleased to welcome Nathan and his skilled employees to the growing E360S team. The acquisition represents a new geographic region for E360S however will complement E360S' existing infrastructure in the adjacent region of Sudbury. The acquisition provides E360S with additional capacity to service its loyal customers. E360S continues to execute on its goal of becoming Canada's most trusted environmental management company."
About Environmental 360 Solutions Ltd.
Founded in October 2018, by industry veteran Donato Ardellini, E360S is dedicated to becoming North America's leading and most trusted environmental management company. Growing through acquisition and organic initiatives, E360S provides environmental and waste management solutions to municipalities and industrial commercial and institutional customers. E360S is based in Aurora, Ontario, Canada and operates throughout Alberta, Ontario, Quebec, and British Columbia.
Back to Acquisitions:
Click here