Environmental 360 Solutions, Inc. (E360S) today announced it has acquired Waste Watchers Ltd., headquartered in Medicine Hat, Alberta.
Established in 2005, Waste Watchers has been family owned and operated since founding, originally by Barry and Lynette Gregory until it was purchased by Troy and Angie Gregory, and has remained Medicine Hat's only locally owned and operated waste hauler. The company's reputation for excellent customer service in the community has enabled Waste Watchers to gain significant market share.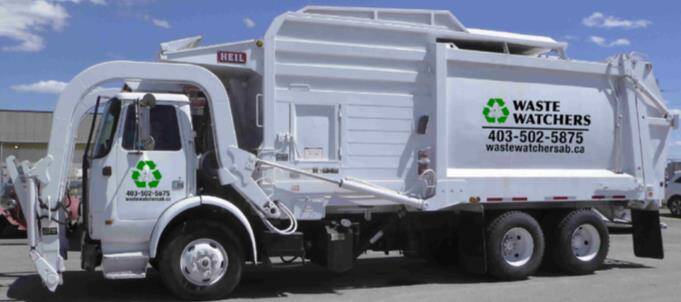 "I am excited to welcome Gregory family and the Waste Watchers team to E360S" said Danny Ardellini, Founder and Chief Executive Officer, Environmental 360 Solutions Inc. "Waste Watchers will fit synergistically into our existing Medicine Hat operations and will allow E360S to expand its customer base while continuing to provide customers exceptional service."
"The acquisition by E360S represents a great fit for the Waste Watchers team as both us and E360S have strong community values and the same customer service focused mindset" said Angie and Troy Gregory. "We have been very fortunate to have hired excellent people, and the combination of our reputable local background and E360S' resources will enable our employees to continue to provide outstanding customer service and be Medicine Hat's first choice waste service provider".
The operations of Waste Watchers will be merged with E360S' existing Medicine Hat operations, leading to immediate operational synergies.
This acquisition represents E360S' continued ability to densify its existing geographic footprint and realize operational synergies while expanding service offerings to its customers.
About Waste Watchers Ltd.
Waste Watchers was established in 2005 by Barry Gregory with 1 roll-off truck and 20 x 10-yard bins with the intention of servicing the family roofing business as well as local home builders. In 2007 Barry's son Troy Gregory purchased Waste Watchers and incorporated the company as Medicine Hat's only locally owned and operated waste hauler.
About E360S Inc.
Founded in October 2018, by industry veteran Danny Ardellini, E360S is dedicated to becoming North America's leading and most trusted environmental management company. Growing through acquisition and organic initiatives, E360S provides environmental and waste management solutions to municipalities and industrial commercial and institutional customers. E360S is based in Toronto, Canada and operates throughout Ontario, Alberta, and British Columbia.