Environmental 360 Solutions Ltd. (E360S) is pleased to announce it has acquired the transfer station assets of John Westendorp Enterprises Inc. (Westendorp), based in Westbrook, Ontario.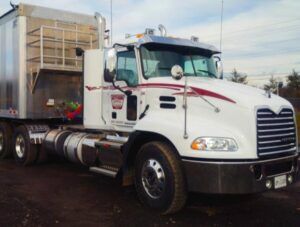 Founded in 1975 by John and Herman Westendorp the Company started out providing Demolition and Asbestos services, and later expanded into Disposal service in 2008. Westendorp services clients across Kingston, Ontario and has transfer station in Westbrook. The business provides waste drop off, recycled materials sales, asbestos recovery management, and front end and roll off bin rental and service.
E360S' CEO, Donato Ardellini, said "The acquisition will be immediately synergistic with E360S' previous acquisitions of Manco Recycling and Scaletta Group, and will enable E360S to continue its strategy of expanding its presence in secondary markets along the eastern corridor of Ontario's 401 highway. The operation will be integrated by Scott Scaletta, E360S' Regional VP, Eastern Ontario, who will leverage his deep operational expertise to optimize operations."
E360S continues to strive to provide efficient and cost-effective end-to-end environmental management services and is constantly looking for great companies to acquire across Canada.
About Environmental 360 Solutions Ltd.
Environmental 360 Solutions Ltd. is an environmental management company providing solutions to municipalities and industrial, commercial and institutional customers. With operations in Ontario, Alberta, and British Columbia, E360S is dedicated to becoming North America's leading and most trusted environmental management company.